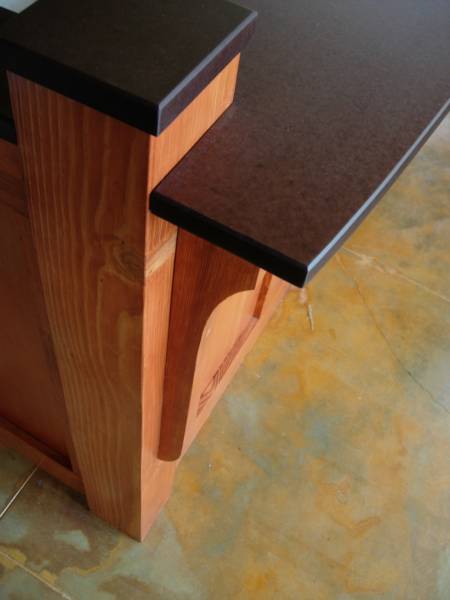 Recycled paper countertop w/site milled fir on natural

stained concrete floor.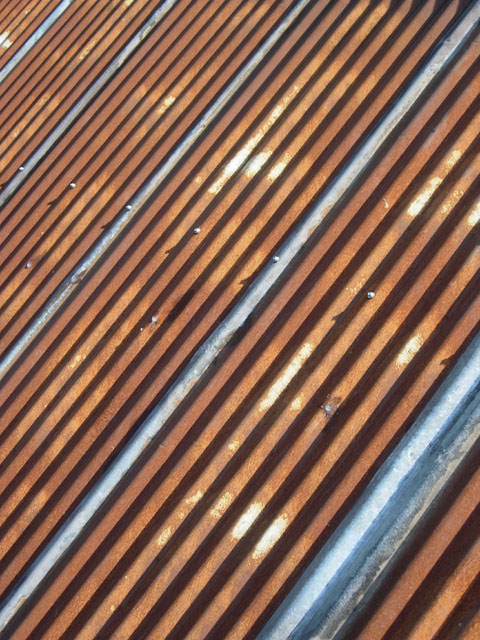 Natural patina on reclaimed corregated metal roofing panels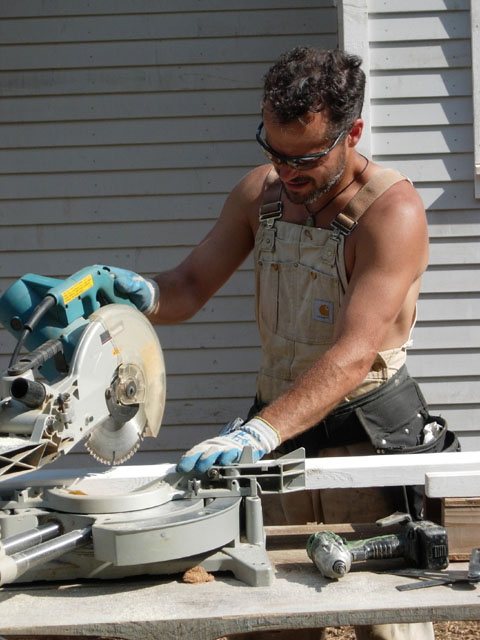 Todd Miller, AIA  Bio

Education:

AIA NW Regional Conference 2010

AIA Oregon Design Conference 2008, 2010

Tour of Study: Peru, Bolivia 2000

Cob Cottage Co.and Zopilote Assoc.

Natural Building Study: Tlaxcala Mexico, 2000

BA. Architecture, Kent State University, OH. 1990  KSU Tour of Study, Florence, Italy,1988

Montana State University, School of Arch. 1986


Experience: 

Associate  with  WPH  Architecture, Portland
Soderstrom Architects, Portland
VanDijk, Pace, Westlake, Cleveland Ohio
City Architecture, Cleveland  Ohio

Dokken Architects, Dillon  Colorado

In 1994 Todd relocated to Oregon from Ohio becoming a licensed Architect in 1996. He has extensive experience working on a variety of projects including healthcare, theatrical, retail and residential building types.

Since 1999, Todd has been practicing on his own and has broadened his architectural education by constructing his own designs. During this time, Todd founded Abode Nature Building Cooperative, Oregon Cottage Company, LLC and has taught various natural building workshops including natural plasters rammed earth and straw bale construction.

Description

We have recently established ourselves in the Southern Willamette Valley near the  town of Cottage Grove, Oregon. By  having over  21 years of Architectural experience in a wide range of locations and building types, we look forward to offering a variety of design and administrative services to our immediate and broader community of the  Willamette Valley and beyond.


Client participation
We understand  that each project has a voice and  giving  undivided attention  to the needs of the participants is paramount to having a successful and pleasurable relationship.  We will work closely with  your ideas to help bring  clarity to your vision.


Environmental  dedication.

We would not be in the business of Architecture if we were not  convinced that we can strike a balance of applying appropriate  technology to meet the basic needs of individuals . We start simple and move to a broader understanding of what those needs really mean to our standard of living. There is a cost to all of our decisions and mitigating those costs can be objectified by offering comparative sound science. We promote passive and active solar, wind, geothermal technology as well as straw bale, cob, rammed earth and sustainably harvested timber framing construction types.


Professionalism
Bringing communication, enthusiasm and creativity to each project, we maintain a consistently high level of professional care and responsibility.  All of our work is of the highest quality, as we know our clients would expect nothing less. Your project is our project.