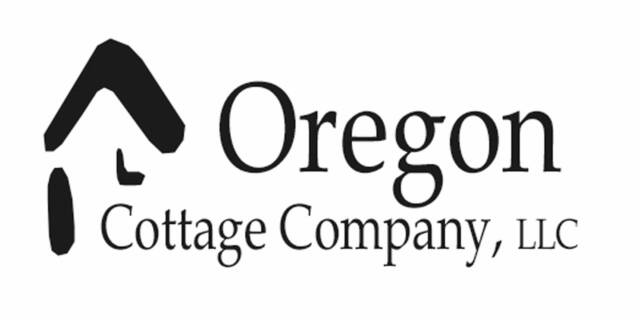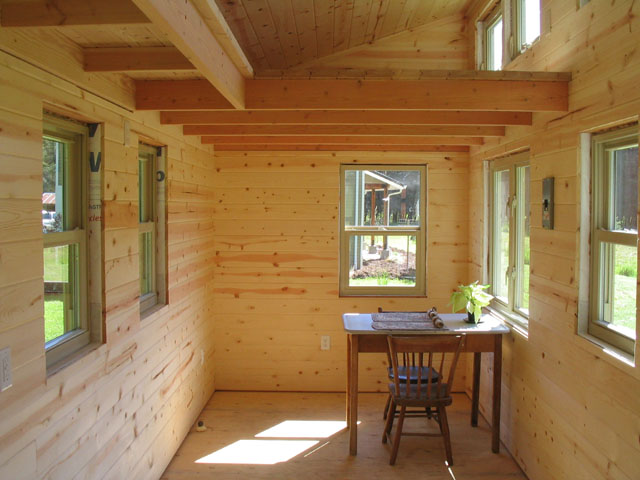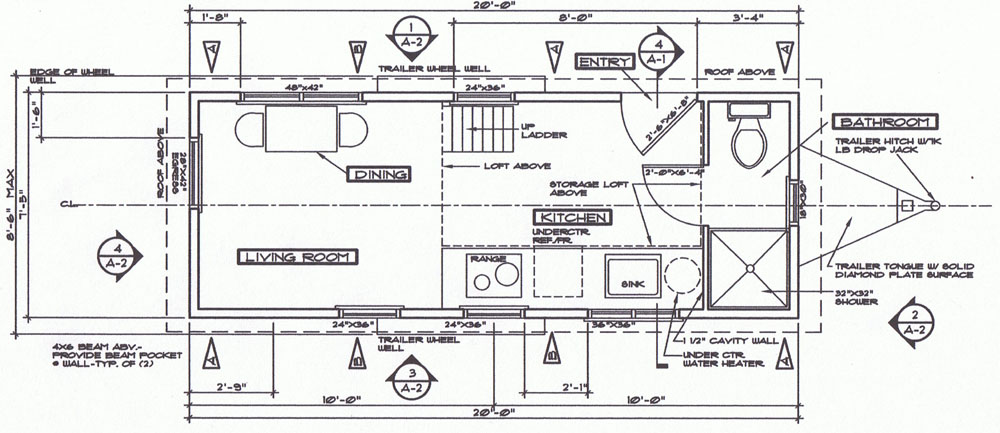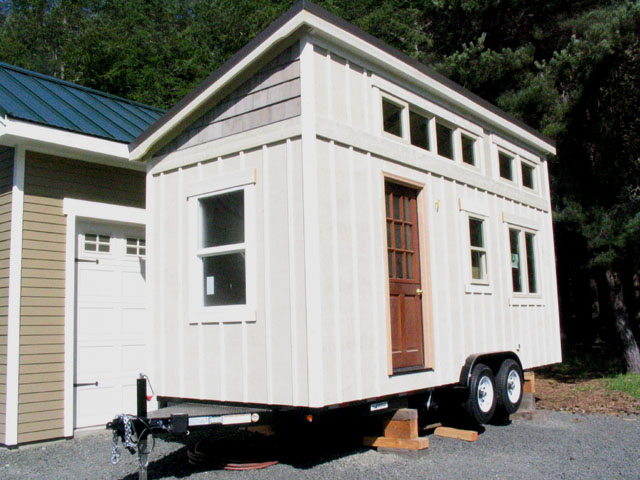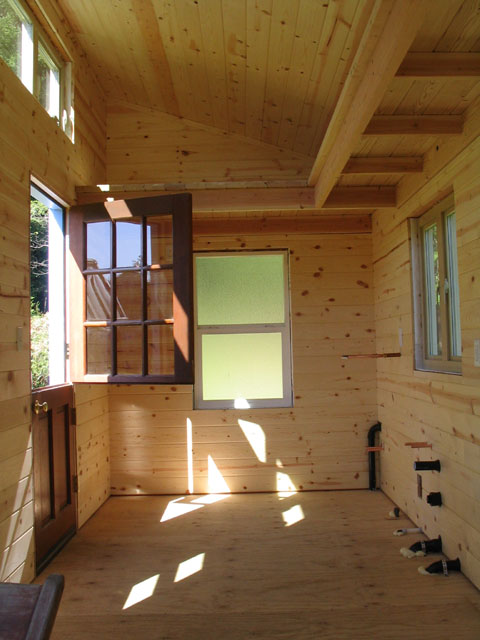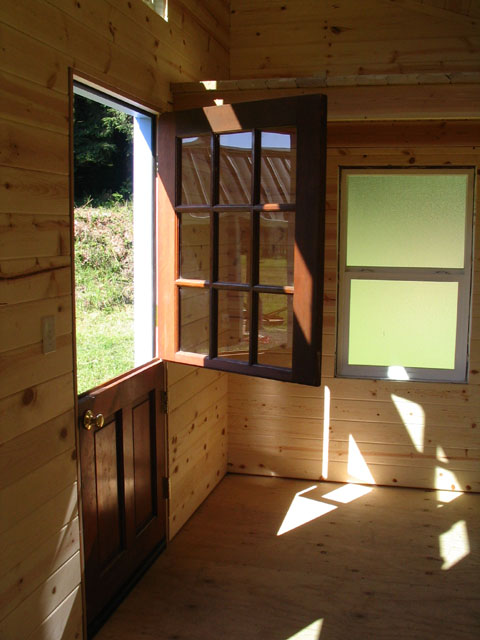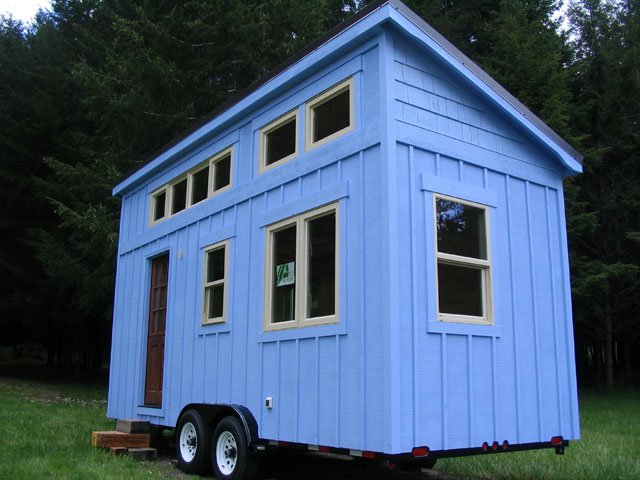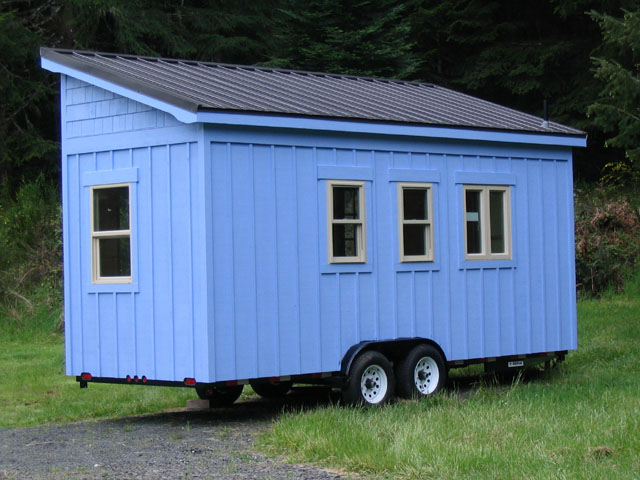 Alsek Cottage primed and ready to be painted.

The Alsek Cottage is Oregon Cottage Company's (OCC) response for a clients wish to reduce costs and do a partial build-out.  Our client wished to express her talent in finishing the project on her own and to reduce her expenses along the way.  She also wanted to flood the interior with light and create additional loft space. We were able to satisfy her requirements by creating a 4/12 single pitch roof, adding clearstory operable windows and cut costs by:

1. Eliminating an exterior porch to maximize the conditioned space.

2. Creating a 4/12 simple shed roof.

3. utilizing vinyl in lieu of wood windows.

4. Reusing a window and a solid wood Dutch door.

5. Stubbing out for gas, water, and waste only.

6, Install  pine v-grove interior wall finish and allow the client to trim out the windows, door, base boards and loft surround and seal the wood.

7. Allow the client to install the finish flooring.

8. Allow the client to install all interior partitions.

9. Installing T-111 siding with battens eliminating the  beveled cedar siding.

10. finishing the exterior with a field paint of only one color and allow the client to paint the trim if she wishes.

With these 10 items we were able to keep the costs down below

The Alsek Cottage  pictured includes but is not limited to:

10,000 lb GVWR 7'x20' custom made trailer.

Eco-Batt wall insulation (R-16.9 assembly)

Natural tight knot v-grove pine paneling.

25 gal. waste water storage tank.

2x6 t&g hemlock loft flooring.

Standing seam metal roof.

Passenger side and Aft elevations

Drivers side and Aft elevations

Drawings for the Alsek  can be purchased by check or money order and include: plans, elevations, a building section and cut sheets of the trailer, fixtures and appliances.

Please contact us for details: 541-767-3394

"Give us a call. We would love to work with you and your  imagination and we will come up with a solution to fit your needs. "

Todd Miller, AIA

Oregon Cottage Company LLC

541-767-3394

View looking toward Kitchen to be completed by new Owner.

View looking toward dining /living area with loft above

Check back for more designs and future Cottage construction projects!