This quaint little home is waiting for the person seeking a simpler way of life or is in need of additional space for an office, art studio, guestroom or personal retreat. This well crafted 8'x20', 130 sq ft (habital space) Bungalow is energy efficient and built with sensitivity toward the environment. It has a standard RV utility hook up or can be connected to public sewer and water. It includes a full kitchen, sleeping loft, shower and toilet all built on a 10,000lb GVWR dual axle flatbed trailer for portability. It is priced at $37,000 and has the following green features:



Eco-Batt wall insulation (R-16.9 assembly)

Landark Natural interior oil finish

Locally milled cedar siding

Reclaimed wood flooring and interior door

SFI certified wood windows

Energystar refrigerator/freezer


At a starting price of around $22,000 we can also build a "shell-out"option of this Bungalow where we provide a watertight exterior and sound structural framing. You can save money by finishing the inside and leave the interior to your imagination or we will work with you to customize your Bungalow to create a dream space that fits your needs.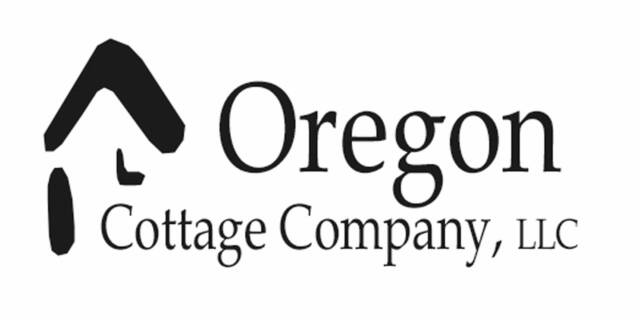 Check back for updates as new designs and events unravel.

"On the road to where your  imagination may lead you."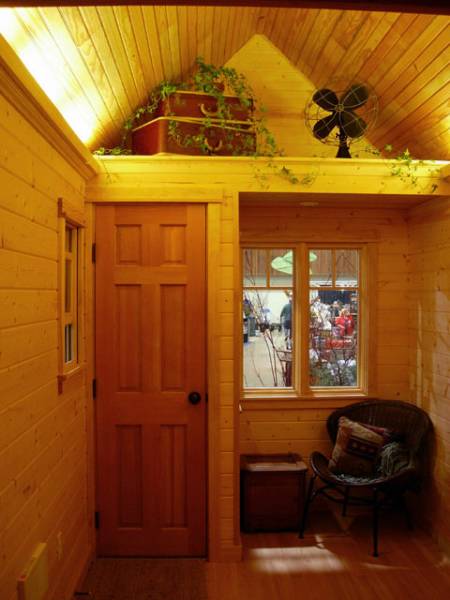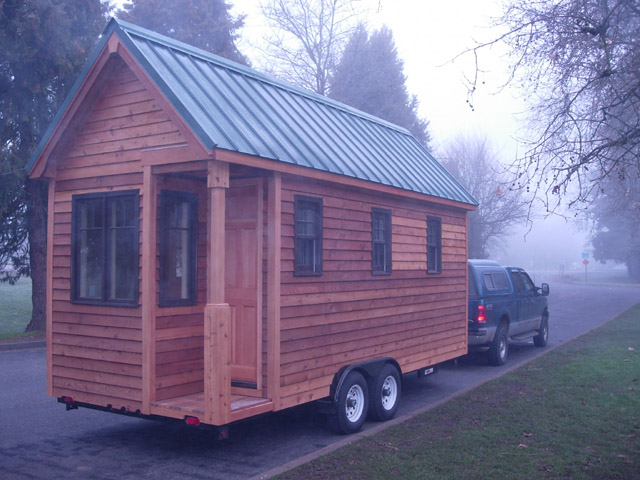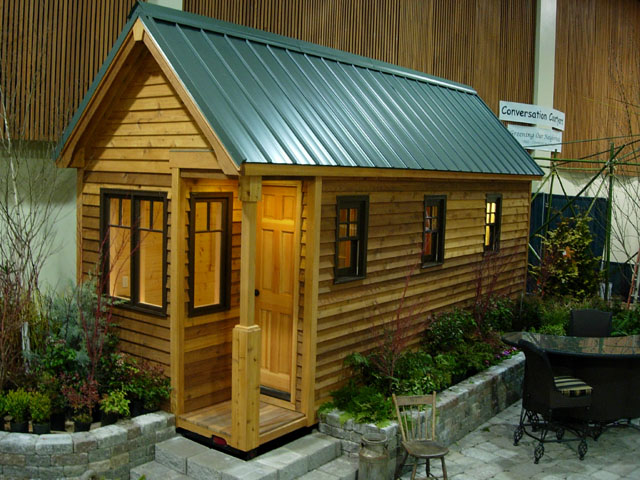 Writing or sleeping nook with storage above and cove lighting accenting the douglas fir beadboard ceiling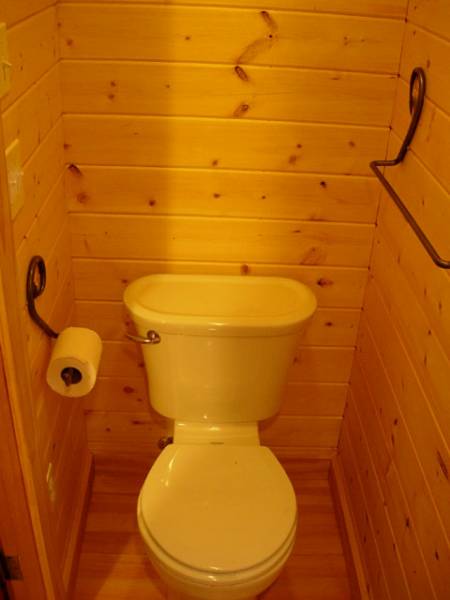 Bathroom includes:

32"x32" shower stall w/toilet opposite and Hand forged hardware

At the Eugene OR. "Good Earth Show" 09.


Click
HERE
for press release on the Bungalow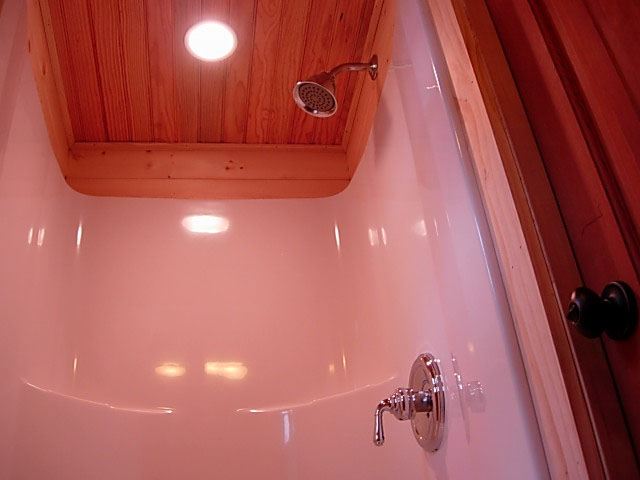 Sleeping loft with Kitchen below

We are now offering our Show Model Bungalow  for sale for $32,000. This offer is available for this  cottage only. This will include what is shown in these photos plus:

All cabinet doors and drawers.

Finished plumbing w/hot water tank.

50amp / 4wire extension cord.

   $ 32,000

Drawings for the Bungalow can be purchased and include: plans, elevations, a building section and cut sheets of the trailer, fixtures and appliances.

" I drove to Cottage Grove, Oregon to meet Todd Miller and  tour his model home. Wow! It's absolutely beautiful. The quality of construction is the best of the best. It's structurally engineered to withstand just about any disaster thrown at it. I have never seen anyone think the structural aspect of the home through so thoroughly. He's so passionate about his work. He talked and shared for almost four hours. As an architect he's an absolute wealth of knowledge, yet his knowledge is practical as he has the actual hands on experience in  all areas of construction. He was able to think through all the  various ways of doing things sharing the pros and cons of each. He has  the structural expertise and connections with various agencies that will help drive this small home movement. I was impressed in his ability to always steer the conversation to the positive, looking at possibilities instead of hurdles. Thank you for introducing him...he would be a good one to feature a lot more!"

Brenda Ruble, Portland, Oregon to Kent at the Tiny House Blog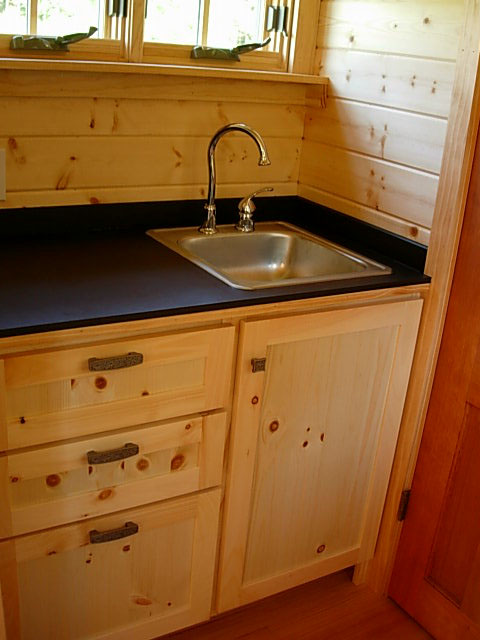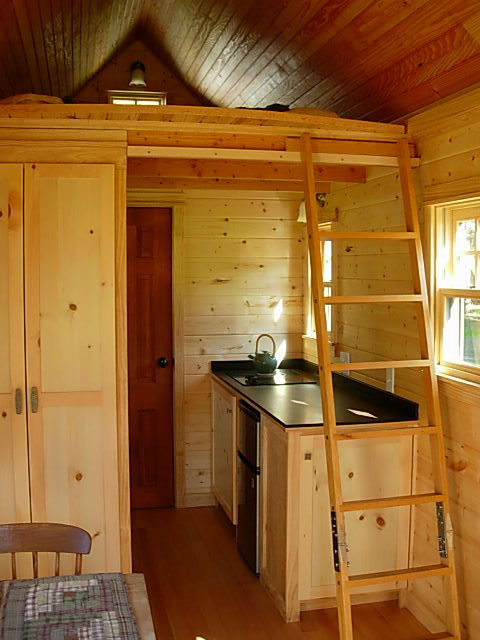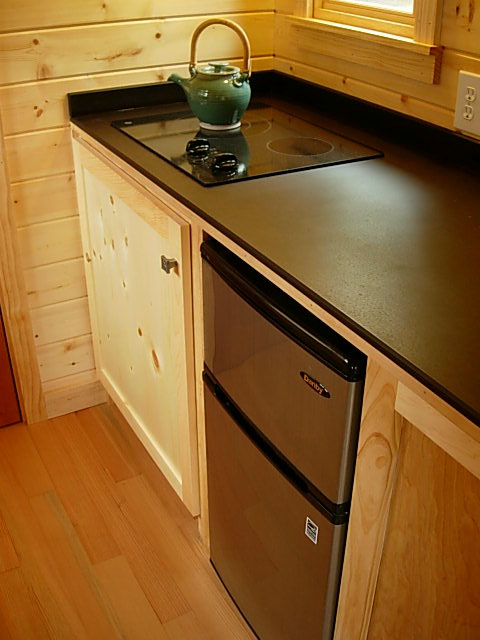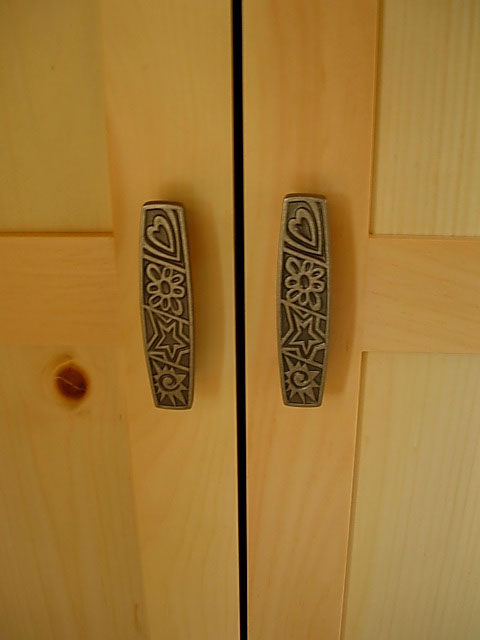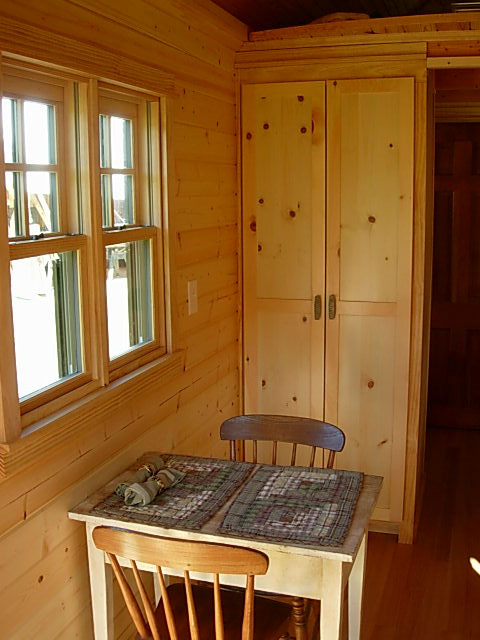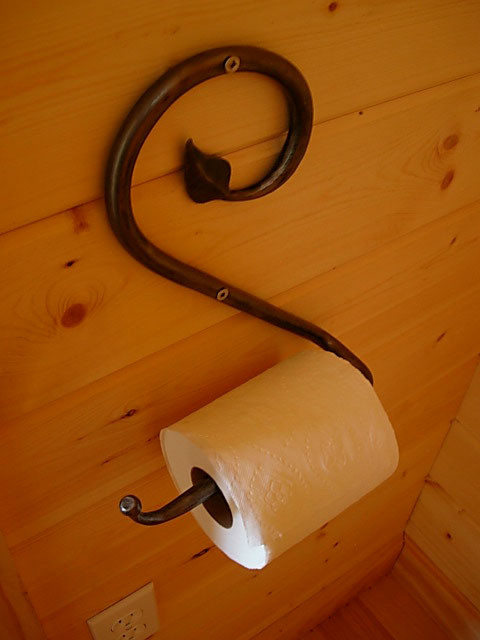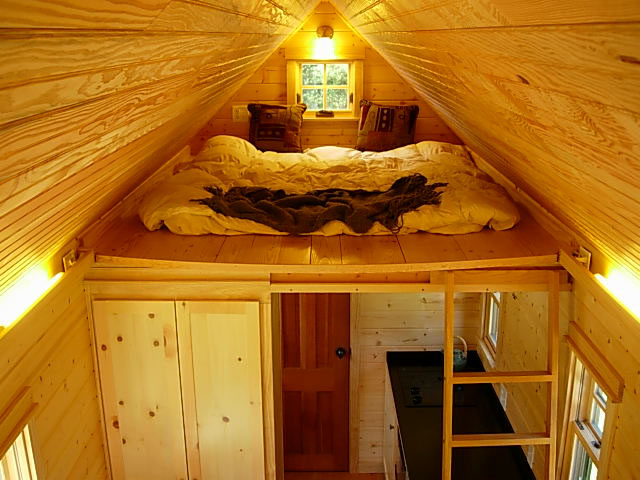 Electric cook top and refrigerator/freezer

Living room with full height clothes cabinet

Adjustable ladder w/kithen beyond